My name is Dr. JoEllen Hoobin and I am so excited to bring JoEllen Kay Chiropractic to the Front Range of this beautiful state! I have been a practicing chiropractor in Pennsylvania for twenty four years. During that time of helping others achieve optimal health and wellness, I was blessed to raise two daughters who also share my heart for Jesus as well as leading others to whole-body healing.
I have always known the importance of living an active lifestyle and giving the body what it needs to fuel that lifestyle. Keeping a healthy spine and nervous system and providing optimal nutrients as fuel for the body, are the key components, along with a healthy spiritual life, to living abundantly the way we were all designed to live.
BODY, MIND, AND SPIRIT CONNECTS US ALL!
My Chiropractic education focused mainly on having a "hands on" "joint moving" style of adjusting that a recent patient told me was "old school chiropractic" and he appreciated that! I know the importance of restoring joint alignment and function, and the affect it has on the entire body. I strive to bring that to each and every patient who visits my practice.
It is my passion to help every patient I am blessed to come into contact with, feel they are in a safe space where they can find answers to the health problems they are experiencing and guidance on how to maintain their overall health. With that being said, my practice encompasses young, old, and everyone in between.
I enjoy adjusting CHILDREN, as I did my own children from birth, and take extra care of my prenatal moms who are dealing with the common aches and pains of carrying a child in the womb for nine months. Nothing brings me greater joy than having a new mom bring her new born baby into the office for it's first adjustment; knowing that an aligned spine can help fend off many new-born problems from reflux to reoccurring ear infections. Getting the chance to say, "Hello little one, I have known you since before you were born" is pretty amazing as well!!
I also enjoy adjusting ATHLETES and following them through the ups and downs of competition, as well as adjusting the strong physical laborer who initially thinks I couldn't possibly adjust him: soon becoming a believer.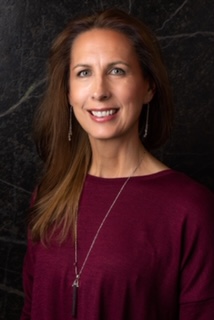 In the same way, let your light shine before others, that they may see your good deeds and glorify your Father in heaven.
– Matthew 5:16 –